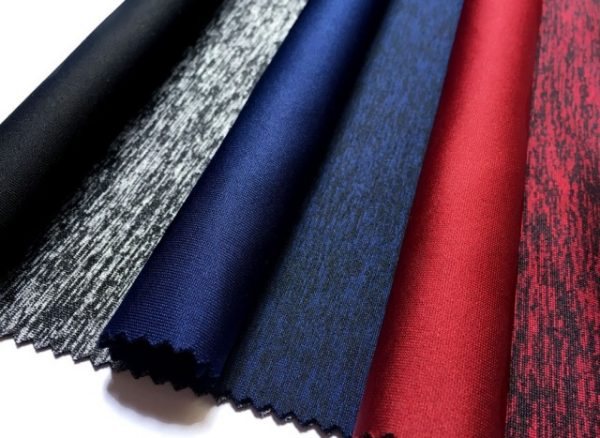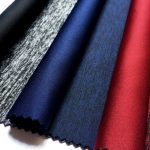 Interlock Fabric 2 Leather
Product : Interlock fabric 2 leather
Material: 100% Polyester
Thicken according to your requirements or talk directly to the board of directors.
Contact : 0942359191 ( Ms LOAN)
Our advantage. There are factories producing yarn, weaving and dyeing. So the price is absolutely good.
Introduce :
Interlock fabric is woven from 2 knitting needles, in order to create raised ribs and sink grooves, these 2 lines will alternate running along the length of the fabric, very thin and smooth ribs and grooves and both sides of the fabric. face must be the same.
In particular, to increase the elasticity of the interlock spandex fabric, when weaving, people add spandex yarn to increase elasticity, making the fabric stretchable in 2-way and 4-way.
Description
Link Phan Nguyen
Description
Interlock spandex fabric is one of the best quality fabrics, thick, smooth and more durable than regular spandex fabrics. Here are its outstanding advantages:
Very durable fabric: interlock fabric is thicker and stronger than normal Jersey spandex.
Good elastic fabric: Interlock spandex fabric has very good elasticity thanks to the addition of spandex elastic fiber.
Highly aesthetic: The interlock fabric surface is thick, smooth and beautiful, especially without curling, slipping, and high elasticity.
With many advantages: Depending on the type of fiber used to weave interlock spandex, the fabric has many different features such as: Absorbing sweat (cotton yarn), glossiness (poly fiber, silk yarn), keeping warm fine (of wool), soft (of viscose),…
What is the use of interlock fabric?
Sewing clothes, dresses: Interlock spandex fabrics have a smoother and thicker surface than Jersey plain spandex, so they are suitable for wearing under pants, dresses, skirts… There are also some suitable interlock fabrics. Suitable for sewing T-shirts, sports t-shirts, such as interlock cold spandex.
Sewing jackets: Interlock fabric woven from poly fabric is very resistant to UV rays, water, antibacterial, and anti-fouling, so it is also used to sew outerwear.
Interior decoration: In addition, interlock spandex fabric is also used in interior decoration such as: Sewing blankets, pillows, curtains, upholstery, …
How much does interlock fabric cost?
Currently, the interlock fabric available on the market is Siu interlock fabric (100% Poly), used for making T-shirts and sportswear. As for interlock fabrics using higher grade yarns, they are less commonly used, so they have to be woven separately. Below is the price list of Siu interlock fabric for your reference. Note: Prices may vary slightly depending on the season:
What is the selling price of interlock spandex fabric?
Reference price. Contact us directly for specific pricing.
HOTLINE : 0942359191 ( Ms LOAN)